The Get It Scrapped Membership is an all-access pass to a library of over 60 layout design and visual storytelling classes that incorporate ebooks, videos, templates and sketches.
"Learning tracks" provide paths through the materials with checklists and assignments. Live webinar events (with recordings) offer up conversations with contributing teachers on the topics. Everything is downloadable. These materials are for BOTH digital and paper scrapbookers. 
Immediate access to 68 classes that include 42 Masterful Scrapbook Design classes, 21 Scrapbook Coach classes, 4 Look Books, and the brand new Learning Track: The Motivated and Efficient Scrapbooker.
Monthly live webinar events and a library of 250+ recordings indexed by contributing teachers and class topics.
Sketch and template library – 150+ layered templates for Photoshop and sketches with measurements searchable by # of photos and type.
Ability to download everything. 
New checklists for tracking what you've completed and noting plans and ideas.
Pay just $10/month. A 6-month all access pass starts as soon as you make your purchase and register. Save $12 when you sign up for a "recurring" subscription via Paypal–or get a single 6-month access pass via Credit Card or Paypal. You may cancel the recurring membership at any time.
Subscribe via Paypal
for $72 $60
recurring every 6 months

OR

Purchase via Credit Card or Paypal
for

$72


one time for 6 months access
No Risk
If you try out the Scrapbook Coach and Masterful Scrapbook Design classes within the membership find the membership isn't a good match for you, let us know within 30 days and you may have a refund. If you're just confused or worried about anything, use the contact link above for a quick response.
Upcoming Releases for Members
In 2016, we move from a new class every month to quarter-long classes "Learning Tracks" that both pull from existing materials and are supplemented by new videos, interviews, office hours and resources. An example of this approach is ready for you now. Once you're logged in, click on "The Motivated & Efficient Scrapbooker" icon in the library to check it out.
I will always keep you posted AND I'm always glad to answer your questions submitted through the CONTACT form. Here's a tentative schedule of new materials releases.
7/1/15 | Learning Track | The Motivated & Efficient Scrapbooker
8/5/15 | Look Book | Titles
9/2/15 | Masterful Scrapbook Design | Pocket Page Design
10/7/15 | Scrapbook Coach | Titles
11/4/15 | Look Book | Patterned Paper
12/2/15 | Scrapbook Coach | Patterned Paper
In 2016, you'll use a 10-week lesson plan linked to existing materials, assignments, and checklists to both hone your craft and have fun. Existing materials will be supplemented with new video lessons, interviews, office hours sessions and templates and sketches.
Jan-Mar 2016 | Solid Designer. Own it! Design basics and their application to the page become an internalized part of your process, and your pages are made more efficiently and with a finished polish you'll love today and in 10 years.
Apr-Jun 2016 | Confident Storyteller. Know how to both find and honestly convey your stories visually and with words. There will be no doubting your message and mood, and you create pages that reveal you and your world.
Jul-Sep 2016 | Playful Scrapbooker. Enjoy this craft and add play to even the most linear of designs. Explore your relationship to the subjects your scrapbooking and engage and charm those who see your pages.
Oct-Dec 2016 | Advanced Designer. Step it UP. Understand and put to use more advanced design approaches both on your pages and in the everyday designing you do in your life–from gardening to mantle styling to invitation and poster design. This stepping up enhances not just how your pages look but the stories they tell.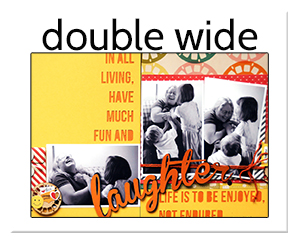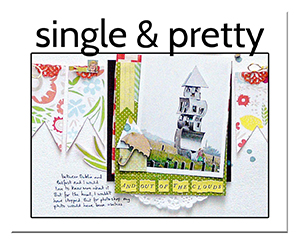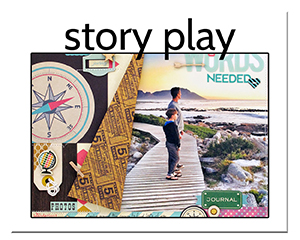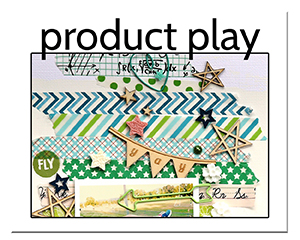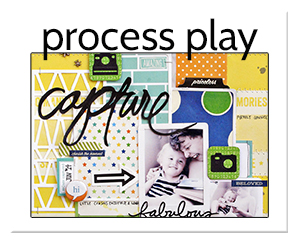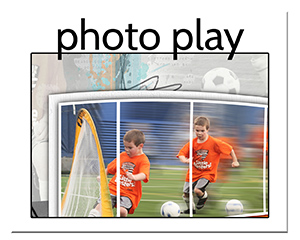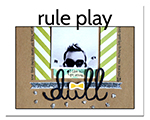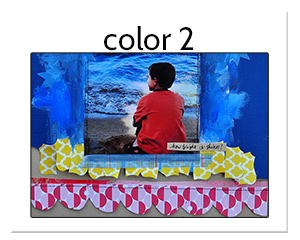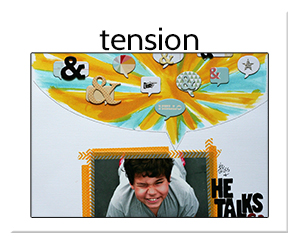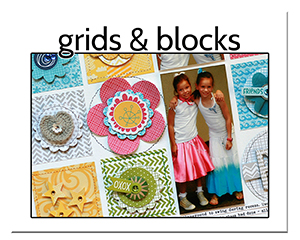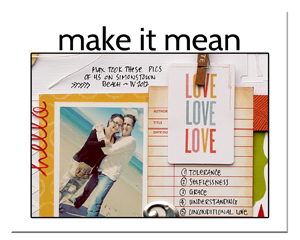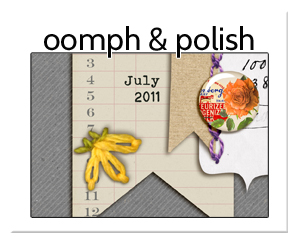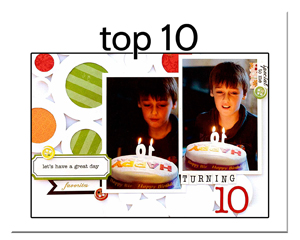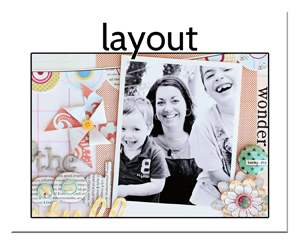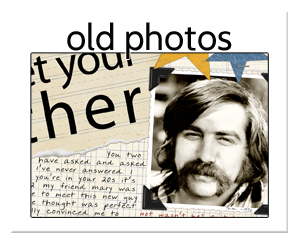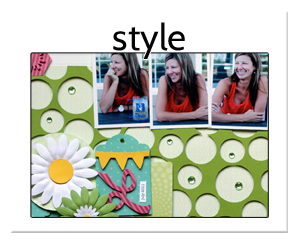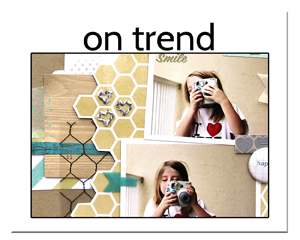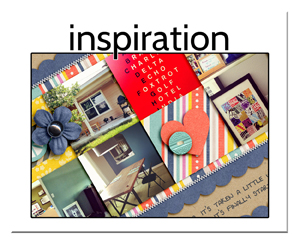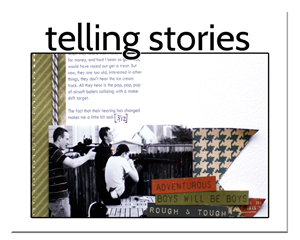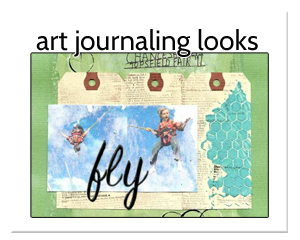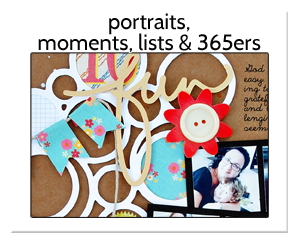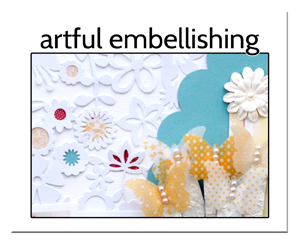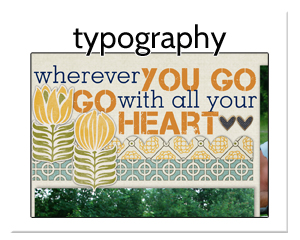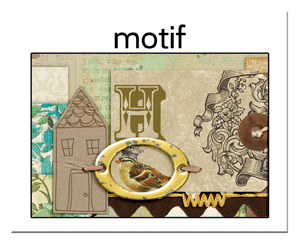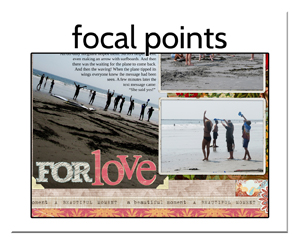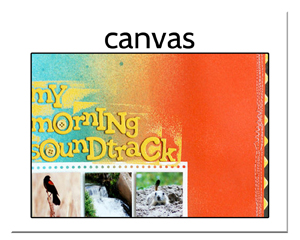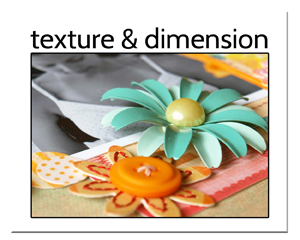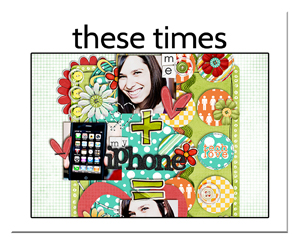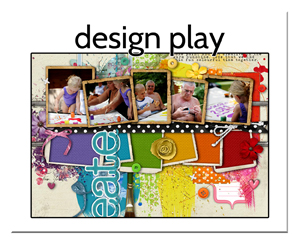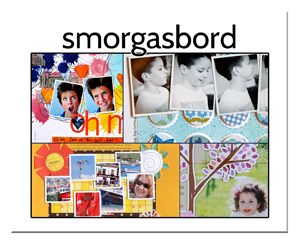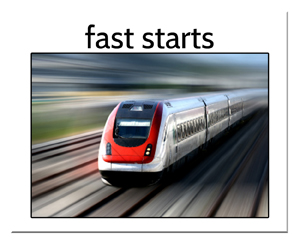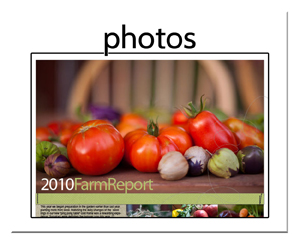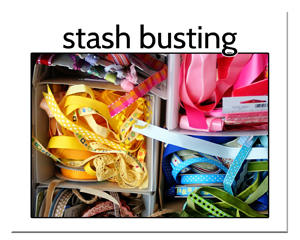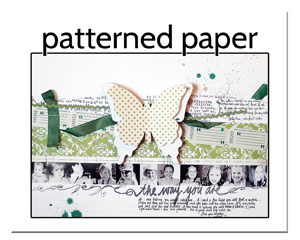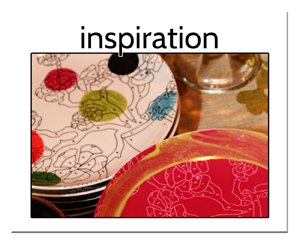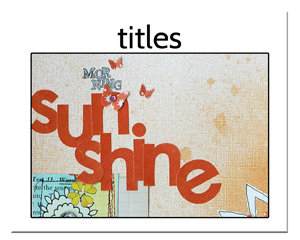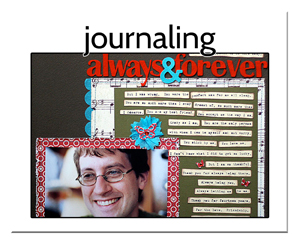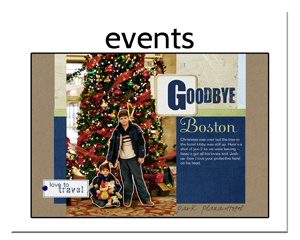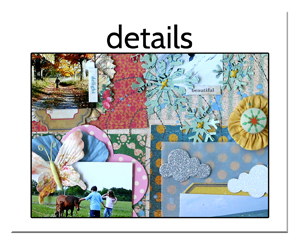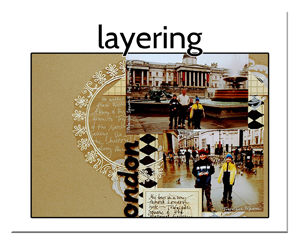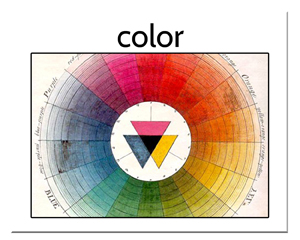 Take a quick membership tour
Listen in to clips from our live events
Praise for the GIS Membership
I am always excited to get email from Get It Scrapped because it always contains something great – announcement of a webinar, ideas for making pages, design concepts or a new class. I usually save it for last like you would a treat. You do a fabulous job with the Membership products–well, actually with everything: customer service, the webinars, just everything. The new Look Book is phenomenal! I can only imagine the hours you put in linking up all the designers with their videos and pages. I think long and hard before making buying decisions and I have always felt I've gotten more than my money's worth at Get It Scrapped. – Janet K.
Although I read and listen to other scrapbook blogs, podcasts and videos, GIS is the only paid subscription I have. The education provided by both you and the community is by far, in my opinion, the best around. And, honestly, although there might be others to which I might like to subscribe, my retirement dollars will only stretch so far, so I choose GIS because of the overall value. Besides, I think some of the smartest and smartassed women hang out there and I like to pretend I'm one of them, too!
Time after time, after listening to interviews/office hours, I think to myself that we all are related: We are women who are just trying to be the best woman, wife/mother/grandmother, daughter/sister, _______fill in the blank we can be, writing the stories of our lives one layout at a time. Thanks for all the encouragement! – Cathy R.
Just wanted to take a moment to say thank you for creating an amazing site. I love the way you've structured the learning environment and appreciate your focus on design rather than product. I really do only a minimal amount of "scrapbooking" for my memory keeping, instead using a mix of photography, videography, art journaling and photo artistry, and heavy use of Facebook as a mini-journaling repository (with pics and journaling). You'd think the site wouldn't be useful for someone like me who doesn't crank out 100's of layouts, but even something such as the layout design principles inform my other artistic pursuits. I also really appreciate the community. They are kind, helpful, never snarky or mean and there's a reasonable number of people so you don't feel awash in a sea of a thousand anonymous voices. – Katherine M.
I seldom get to all the content you give subscribers but I am bowled over by the quality and quantity of the content. I think this several times a month. Thank you for giving me $1.20+ for each of my dollars- just like my dad cautioned his kids to do in life. He said if we did – we'd seldom be unemployed. It worked for me in life and for you too! – Simona
I am BLOWN AWAY by the volume of content in the members area and the quality of the class materials is so fantastic. Thank you for everything you do and for keeping memory keeping and story telling alive. – Julie Cannon
With all that I'm learning I will definitely be a life-long member of GIS. I have been valiantly searching for someplace that will teach design, and I finally found it in GIS. Thank you for teaching me how to take my scrapbooking to the next level. – Laurie C
You guys are amazing! Such a plethora of knowledge and deep insight on memory keeping. Every time you have a new e-book come out I am mesmerized and can not be bothered for about 3 hours as I inhale every last piece of info!! I finish it up with so much inspiration for designing and scrapping. I absolute love it!! – Summer Christensen
I love it! SO much information and inspiration all organized, detailed, and explained so well. I absolutely love the office hours for learning about good design and how to improve. Interviews provide interesting insight into the contributor's thoughts and process. MSD is the best deal in scrapbook education around! – Laura Kaplan
I must tell you that although at this point I am just a lurker (listening and watching without posting any layouts) I am loving and learning so much! THANK YOU to EVERYONE that contributes to making this one of the best scrapbooking investments I have made. I don't know why I ever hesitated to join. – Cathy Roark
Masterful Scrapbook Design has the best content in the industry. Their webinars, classes, and ebooks are professional, well-written, and fun. If you are just starting out, or if you've been scrapbooking for years, you can always find something that will help you expand your knowledge, skill, and creativity. – Jennifer Kellogg
I love the inspiration and the product is the best value out there, much better than any of the magazines on the market currently. With the magazine industry fading quickly I see MSD filling the gap for those of us who loved our magazines coming in the mail each month. LOVE this product!! – Amy Sotolongo
I have to tell you that once a scrapper spends much time at GIS, many other sites fall by the wayside in comparison.  – Susanne Brauer
LOVE Debbie and all she does. What an amazingly creative and genuine and approachable person! – Lori Pohlman
Interesting, educational and inspirational. I love the varied viewpoints and styles of different artists and I like that it's for both paper and digital. – Sandie Conry
Being able to interact in the office hours is what makes them so worthwhile and sets you apart from others. Others have online classes with content, but no way to participate other than a gallery and an occasional chat. you do it all. – Devra Hunt
I attend both the interview and office hours webinars and find them invaluable. I love the insight they provide and the ability to ask questions of the instructors. I also like the feedback from the office hours sessions and the friendships I've made there. – Marcia Fortunato
Debbie, you and your team put in so much effort to MSD and I truly appreciate it. The ebooks are extremely professional and well-written, and the webinars are informative and great fun. I think MSD is worth every cent of my monthly subscription. – Julia Colli
I love the volcano of ideas that come from MSD each week. I'm able to learn hot little tidbits that you share. They settle out and as I study them I find more bits and pieces to try. – Colleen H
I have enjoyed this hobby for many years (actually ten) but it has only been in the last year of consistent participation in the webinars that I have really grown in my design and ventured beyond the lift. Thank you. – Sue Mealiea
I think that a place where folk can get some great analysis of design is very helpful. A place where there is not a lot of hype and no popularity contest. I feel safer at MSD than anywhere, even when a piece is critiqued. I like hearing about how things could be better and I feel that people really care about that. I do not feel compelled to follow the advice, if I do not want to do so, though I often do. It's just fun to learn and hear different opinions. Karen Poirier-Brode
I have subscribed from the beginning and have loved taking the journey with you. Thank you so much for all your ideas, support and hard work to bring us such wonderful, in depth, creative issues. I really enjoy getting to know the designers over the months and love getting to see, firsthand, their approaches and hear their and your opinions on scrapbooking topics. I love that you bring some of the same designers back again on different topics and always enjoy getting to know new ones to Masterful Scrapbook Design. – Louise Jeffries
"One of the points that really makes your content have so much value is that I can learn the principles and apply them to digital or paper or hybrid work. And not just in scrapbooking, but cards and even sewing.— Linda Lapichak
"I have been a subscriber from the very first issue and have loved it…each change you make is an improvement in my mind (though how it can get any better is beyond me!!) You have an amazing product and it is among the most useful and creative out there. I am inspired each month…" -Suzan Tiemroth-Zavala
"I have continued my membership with Debbie Hodge's Masterful Scrapbook Design. At some point I referred to this as a class, but I'm wrong. Debbie calls it a seminar. I'm calling it the best online publication you can purchase." -Gayl Staffler
"I am impressed by the quality and quantity of material that is available each month. It is quite a bargain, really! You have really done amazing work with your website and class offerings." – Laura Harvatine
I love your site, really love it! I have all the PDFs on my iPad and read them while I travel. The journaling content was amazing and I've scrapbooked more meaningful pages in the last week than I have in a long time.- Kimberly Kalil
I have been a member of MSD since almost the start and I just wanted to tell you that you really do an amazing job each month. I love your seminars and all your classes are amazing…you love what you do, and it is apparent in the quality products you provide to us. Thank you! – Nicole Lamarche
This is absolutely amazing stuff! Thanks a million for all the effort and hard work! – Antoinette Naude
"Dear Debbie, I absolutely love your site. I have purchased your Building Pages Class, read everything free I could find here, and now I'm participating in Masterful Scrapook Design. I love your style and explanations of why. You guys are doing a bang up job of customer service and this is a really great business model. Thanks." –Mary Nelson
"Debbie, Thank you so much for all your efforts to make this a great learning and creative experience. What I have always valued so much in your classes and website is your sincerity in wanting to help us learn what will make us better scrappers and enjoy doing it." -Marcia Deignan