Scrapbook with a skilled eye and a confident hand
Successful page designers break it all down—>And you immediately
start applying proven design techniques to your own scrapbook pages
"One of the points that really makes your content have so much value is that I can learn the principles and apply them to digital or paper or hybrid work. And not just in scrapbooking, but cards and even sewing. — Linda Lapichak
Designing awesome–even masterful–scrapbook pages is not difficult when experienced designers lay out the terrain and then share proven techniques for navigating that terrain.
When you've got a passion for a hobby, you want to go deeper in, refining your skills, learning, talking and thinking about what you love. You need the company and advice of others with the same passion.
"I have been a subscriber from the very first issue and have loved it…each change you make is an improvement in my mind (though how it can get any better is beyond me!!) You have an amazing product and it is among the most useful and creative out there. I am inspired each month…" -Suzan Tiemroth-Zavala
At MSD in 2013 we bring you 6 top-notch ezines (which are really in-depth classes), 30 designer interviews and 24 chances to get feedback and join the conversation at our new "office hours."
"I have continued my membership with Debbie Hodge's Masterful Scrapbook Design. At some point I referred to this as a class, but I'm wrong. Debbie calls it a seminar. I'm calling it the best online publication you can purchase." -Gayl Staffler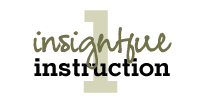 200+ page interactive e-zine
Each class delves into one aspect of scrapbooking with our team and guest teachers. A comprehensive seminar and designer lessons provide both straight-forward instruction AND deeper insights. We synthesize the approaches of guest teachers to explain things in a way that will make "design light bulbs" go off.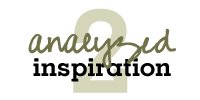 annotated layouts
Each class includes 50+ paper and digital scrapbook pages made by the guest teachers and our base team. Teachers are selected for their ability to address the focus topic as well as for the variety of styles and techniques they use as a team in order to expose you to a range of ideas and looks. Every layout is annotated to provide insight into how the designers choose photos and product, as well as their process for putting pages together.
 style-lifting guides with templates and sketches
"Style lifting" guides include sketches and templates and analysis that makes it possible for you to get the look of each of our teachers. Copying the masters is a great way to grow and develop your own style.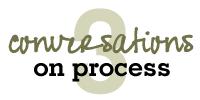 teacher interviews
In-depth webinar interviews with guest teachers are broadcast live so that you can show up and ask questions on the spot. They're also recorded and presented in video and audio formats so that you can view or listen to  them later. This is when your assumptions are challenged, your understanding of process deepened, and unexpected inspiration flows.
office hours for feedback on your own work
Attend live or leave questions and layouts in the forums that you'd like feedback on and we'll talk about them in our live GoToMeeting webinars. Join us live with earbuds and a microphone and chat about your thoughts and questions on the class. Share and, if you want, get feedback and guidance on your own pages.
"I am impressed by the quality and quantity of material that is available each month. It is quite a bargain, really! You have really done amazing work with your website and class offerings." – Laura Harvatine
Time Efficient
The materials at Masterful Scrapook Design get quickly to the point and provide the instruction you need to master page design in easily digestible pieces. You can read the documents on your phone or e-reader (and you can most certainly print them if that's your preference). Each month you'll get 3+ hours of audio/video that you can listen to over and over again while you drive, commute, work, and scrapbook.
I love your site, really love it! I have all the PDFs on my iPad and read them while I travel. The journaling content was amazing and I've scrapbooked more meaningful pages in the last week than I have in a long time.– Kimberly Kalil
I have been a member of MSD since almost the start and I just wanted to tell you that you really do an amazing job each month. I love your seminars and all your classes are amazing…you love what you do, and it is apparent in the quality products you provide to us. Thank you! – Nicole Lamarche
This is absolutely amazing stuff! Thanks a million for all the effort and hard work! – Antoinette Naude
I am a new subscriber and LOVE all you have here. Thank you for all you put into making such a fabulous product. I am so excited for what's to come in the future here! Amy Sotolongo
No Risk
You may always have a refund of your monthly payment, no questions asked. Even if you're just confused or worried, an email will get a quick response from Debbie. If you'd like a refund, let us know within 30 days of any new month. To stop making payments, you must go into your Paypal account and cancel – complete details for doing this are on the FAQ/Cancel page accessible from the top menu bar.

"Dear Debbie, I absolutely love your site. I have purchased your Building Pages Class, read everything free I could find here, and now I'm participating in Masterful Scrapook Design. I love your style and explanations of why. You guys are doing a bang up job of customer service and this is a really great business model. Thanks." –Mary Nelson
"Debbie, Thank you so much for all your efforts to make this a great learning and creative experience. What I have always valued so much in your classes and website is your sincerity in wanting to help us learn what will make us better scrappers and enjoy doing it." -Marcia Deignan
Join Us Now
With no risk and loads of instruction and inspiration for you to take in at your convenience, become a part of our 2013 programs. Six "issues" are really six full-blown classes–great for paper and digital scrapbookers since we're talking design, style, and inspiration. When we do get into technique specifics, paper scrapbookers end up taking inspiration from digital and vice versa. We've got three ways for you to get in on MSD 2013.
PLUS: Save 50% on Get It Scrapped Design classes and MSD bundles of back classes
Members (monthly, 6-month, and annual) all receive generous discounts on Get It Scrapped classes and back classes of Masterful Scrapbook Design. Currently, members save $24 on Tension Story Focus and Flow, $24 on Building Pages, $18 on Scrapbook Page Layering, $12 on Be Real, $3 to $6 on Scrapbook Coach Classes, and $54 on 2011 and 2012 bundles of MSD.
---
January 9, 2013
Guest teachers Anna Aspnes, Lisa Dickinson, Amanda Jones, Krista Sahlin and Dina Wakley share top product and technique choices, photo treatments, approaches to journaling, layout, titlework and embellishing. Get tips and ideas for your own pages and find out why these approaches are favored and what makes them great for scrapbook pages that record your stories.
Includes seminar with 60+ annotated layouts, 5 "style guides" and layered templates with sketches, 100+ pages of articles on the focus topic, 5 live and recorded interviews with guest teachers, and 4 live and recorded office hours sessions (8+ hours of video/audio). Seminar is great for viewing on e-devices.

July 10, 2013
Grids provide both opportunities and challenges. This month Lisa Dickinson, Tiffany Tillman, Doris Sander, Summer Fullerton, and Lynnette Penacho show you how to work with both to make pages that are well designed and anything but boring. Find out how a grid structure can underlie both linear and clustered designs. See how to take the "grid" beyond a basic 3 by 3 design
March 6, 2013
Guest teachers Lisa Dickinson, Leah Farquharson, Corrie Jones, Doris Sander, and Celeste Smith (along with Tami, Amy, and myself) have made pages that show you our "secret sauce" when it comes to finishing a page, and our approaches to getting polished and highly appealing looks through attention to dimension, layering, theme, customizing elements, using pattern and more.
Includes seminar with 60+ annotated layouts, 5 "style guides" and layered templates with sketches, 100+ pages of articles on the focus topic, 5 live and recorded interviews with guest teachers, and 4 live and recorded office hours sessions (8+ hours of video and audio). Seminar is great for viewing on e-devices.
September 4, 2013
Tension is an important element in making something beautiful. Consider the good guy and the bad guy in fiction; vertical columns supporting curves in architecture; hard movements combined with flowing movements in dance. Find out how get tension on the scrapbook page.
May 1, 2013
You learn to make scrapbook pages that go deeper than the surface details, beginning with journaling and titles that go beyond the obvious in both their content and rendering. Paula Gilarde, Betsy Sammarco, Emily Pitts, Amber Ries, and Kim Watson show you how to work with all 5 senses, how to incorporate voice, explore character, and leverage motif, pattern, color and photo treatments to make enduring records of your life.
Includes seminar with 60+ annotated layouts, 5 "style guides" and layered templates with sketches, 100+ pages of articles on the focus topic, 5 live and recorded interviews with guest teachers, and 4 live and recorded office hours sessions.
November 6, 2013
You know the basics of color – schemes, emotional and cultural associations, mixing in gallon, quart, pint quantities. Now find out how to put that knowledge to work to make pages that pop, set tone, charm, tell your stories.
3 Ways to Join Us
Subscribe at $12.50 each month. You'll have access to the Grids and Blocks materials today. Cancel after September 3rd to keep it in your permanent library–though we'd rather you continued on for "Tension" and then "Color."