To access your classes and membership materials, log in at top right. Membership materials are all in the area with red headers. The classes in a Free Membership and add-on purchases are in the area with a blue header labeled "Add-on Classes." When you're logged in, you'll see icons for classes you own bolded (and linked).



Get the schedule and links to attend live webinars -or- view the indexed recordings at your convenience.
Skeches and templates, journaling-writing tool, and an index to the ebooks embedded in the other membership classes.
   + Story+Design 2017 Classes- Story+Design 2017 Classes
The Story+Design classes will be added throughout 2017. Each one tackles a story prompt and connects it to a design lesson. Three guest designers show us the story and design lessons at work in a beautifully illustrated ebook. Short videos present the guest designer work in their own words.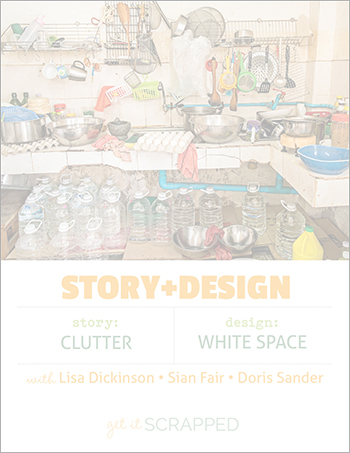 + Learning Tracks- Learning Tracks
These five learning tracks are the place to start if you want a quick and comprehensive way to learn scrapbook page design. They include short videos lesson s AND they are full of suggestions for digging deeper into a topic–with links to materials in this membership that will let you do just that.
"Look Books" are gallery classes around a theme. You can view the class in eBook/pdf format OR browse all of the materials in gallery format by clicking on layout icons.
  + Scrapbook Coach- Scrapbook Coach
Each "Scrapbook Coach" class contain 4 video lessons that you can scrapbook with to master foundations and practice design. For more detail
click here.
   + Masterful Scrapbook Design- Masterful Scrapbook Design
"Masterful Scrapbook Design" classes each include an eBook that surveys the focus topic along with interviews, office hours sessions, and additional focus lessons from the contributing teachers. There are usually 4 or 5 contributing teachers to every class who provide a variety of examples and ideas.
eBooks only sort alphabetically
   + ADD-ON CLASSES- ADD-ON CLASSES
These materials are separate from the paid membership. The first three classes are those included with a "free membership." If you have a paid membership, though, you'll see that you have the "video" version of Design Principles for the Scrapbook Page. The rest of the classes are those that customers purchased separately or earned as bonuses.